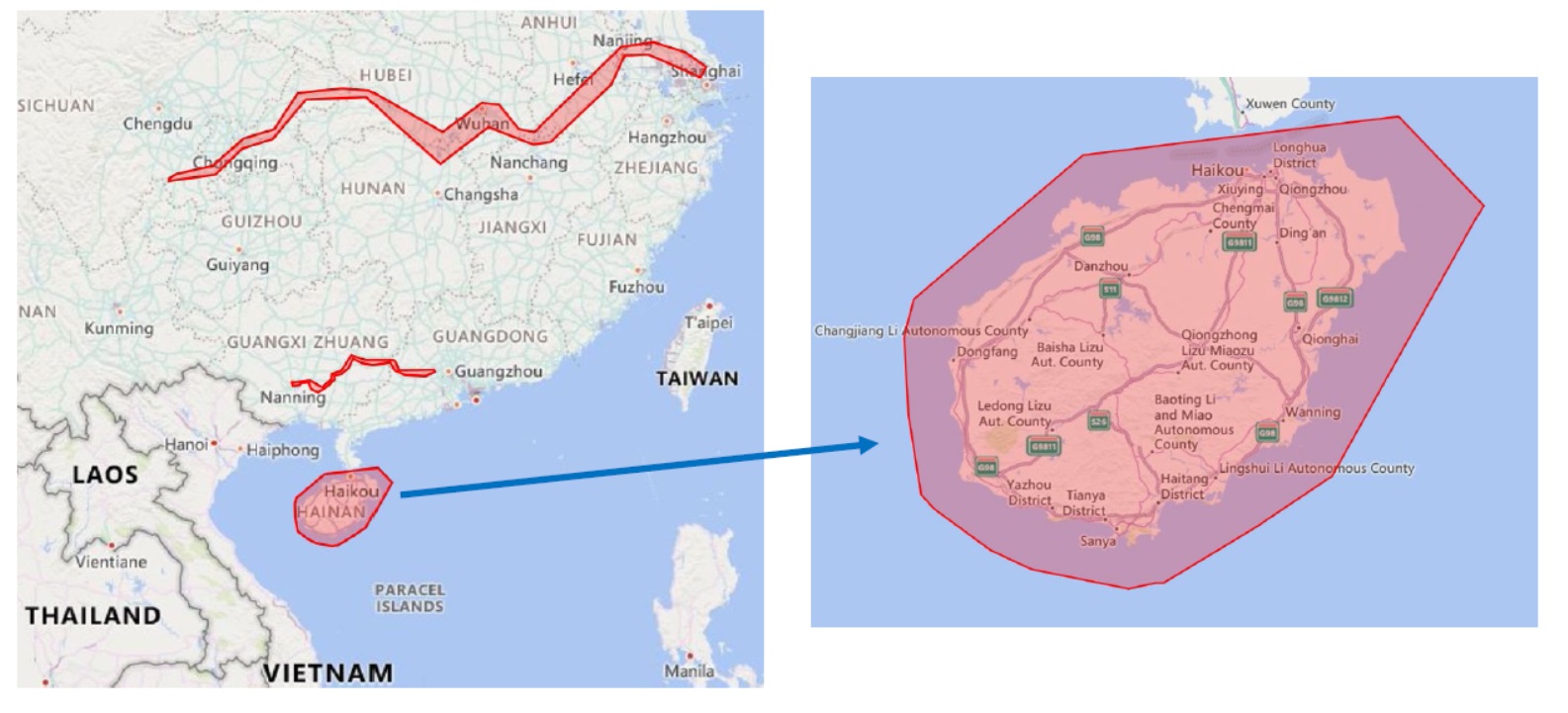 China implements 0.1% sulphur limit for Hainan Island ECA from January 1, 2022
From January 1st 2022 onward, international ships entering Hainan waters within China ECA are to use fuel oil of sulphur content not exceeding 0.10%m/m. Note: not applicable to ships using alternative measures (e.g. scrubbers, LNG, etc)
The boundaries for Hainan waters within China ECA will be visible in NavTracker as per 1st of January 2022, ref. below illustration.